98GT FRP Passenger Boat
98 GT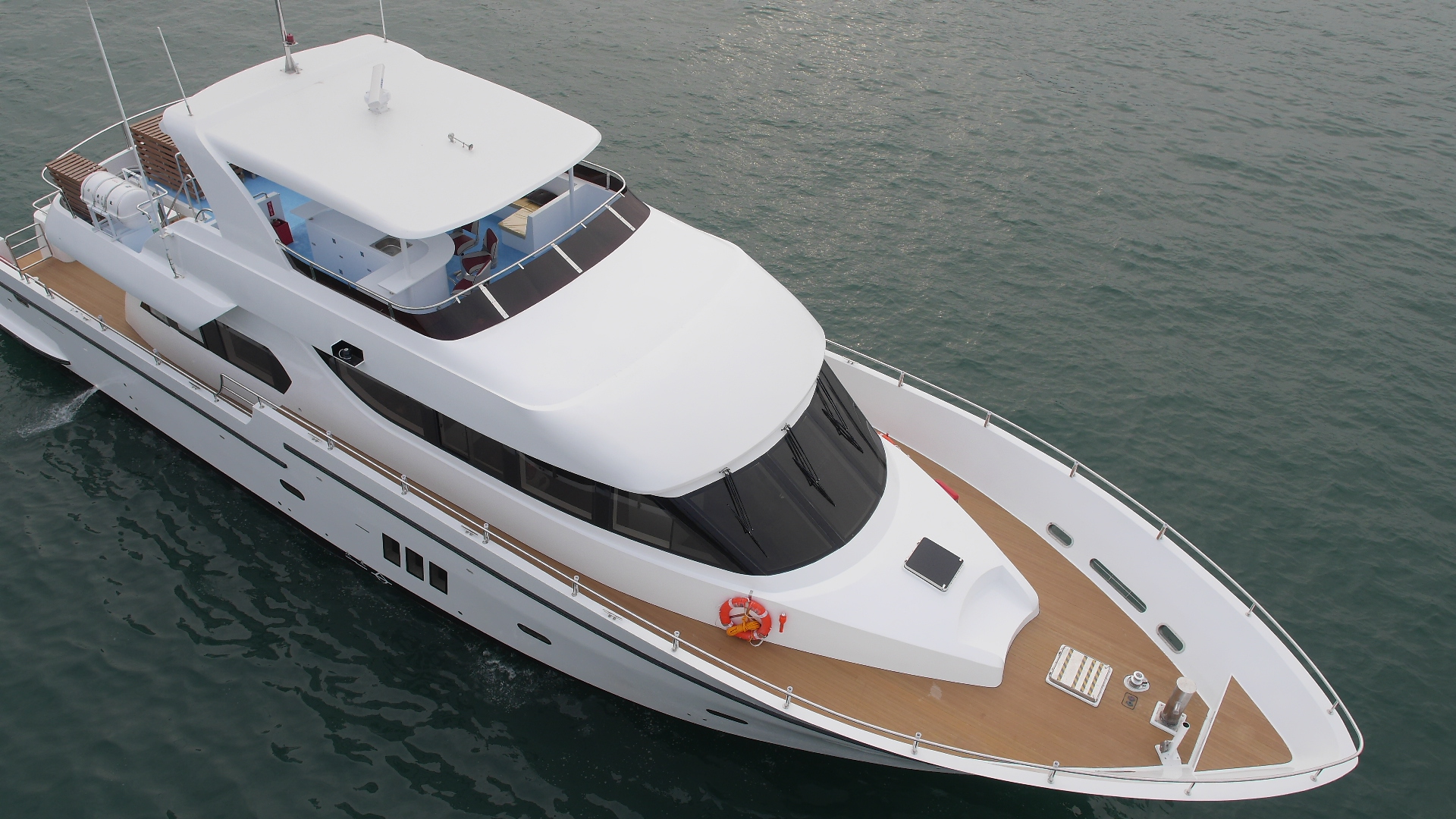 The vessel is commissioned for the construction of OCEANLANCE MARITIME CO.,LTD., OCEANLANCE MARITIME CO.,LTD. in the northeast coast of Taiwan's investment in the hotel coast, the vessel operating in the hotel as part of the hotel in addition to providing accommodation for travelers outside the package travel arrangements.
The abundant geographical resources of the Northeast Coast offer surprises at each and every corner. In a way, the Northeast Coast is in fact a miniature projection of Taiwan, as it developed from an area of sunken land on the coast of South China that was then pushed up from the seas into a mountainous island. This was a period of great changes, a time of fierce evolution that has carved itself into Longdong Cape's ancient and adamant sandstone walls, and recorded itself into Bitou Cape's sediment beds.

The Cape of San Diego forms one border of the coastline landform. To the north of San Diego is a typical ria landform, where rock formations have been sculpted through erosion, abrasion, weathering, displacement, and other natural forces, forming mushroom-shaped rocks, tofu-like chessboard rocks, hive-like honeycomb rocks, and other naturally formed rock formations such as Nanya area's erosion-formed striated rock formations; Bitou Cape's intriguing mushroom rocks, sea cliffs, platforms, undercut bluffs, and other erosion landforms such as; a three mile stretch of golden beach between Yanliao and Fulong; Longdong Cape's steep sandstone cliffs; Lailai and Ying-ge's prominent wave-eroded platforms; and finally, Beiguan's extraordinary cuestas and tofu rock landforms. As for Nanfangao, it was originally an island, but gradual sand deposition led to its connection with the mainland, forming an isthmus. The coastline geological views seen here are capes, reefs, cliffs, and erosion caves.

The boat has a beautiful appearance and interior of the yacht. The whole ship is made of FRP material. There are two upper and lower cabins. The number of passengers is 56. The dining room is equipped with simple bar for light meals and drinks. Under the deck of the cabin under the planning of the outdoor salon, whether it is good friends or family gatherings are a good place. The overall design of the ship to leisure as the main axis, so that passengers can relax on board the ship, blowing the sea breeze, enjoy the coastal scenery and enjoy the leisure time.
Principal Dimension
| | |
| --- | --- |
| Material | Fibre glass |
| Class | CR100+, COASTING SERVICE CMS+ |
| Length Over All | 25.58 M |
| Lenth of Ship | 20.64 M |
| Breadth of Vessel | 6.28 M |
| Depth of Vessel | 2.40 M |
| Draft of Vessel | 1.13 M |
| Fuel Oil Cap. | 5.0 M^3 |
| Fresh Water Cap. | 2.0 M^3 |
| Main Engine Power | 2300 HP |
| Aux. Engine Power | 108 KW |
| Speed | 20 Kts |
| Passenger | 56 P |
| Screw | 4 P |
Movies

98GT FRP Passenger Boat Toilet

Photo Gallery
Press Release
Hybrid ferry

The ship is equipped with two 150KW electric systems and two 65KW diesel generators. It can carry more than 140 passengers and 60 motorcycles and bicycles. The cruising speed can reach 6 hours...

Read More

48 ft sea fishing boat

In order to promote the promotion of marine leisure activities, the ship is designed for those with limited budget. Although it is an entry-level model, the relevant configuration can meet...

Read More

Ultra-low temperature tuna longline fishing boat

This type of fishing vessel has a tonnage of 230 tons and 350 tons. The fish tank temperature reaches minus 60 degrees Celsius, which allows the quality of the fish to be well maintained....

Read More