19GT FRP High Speed Passenger Boat
19 GT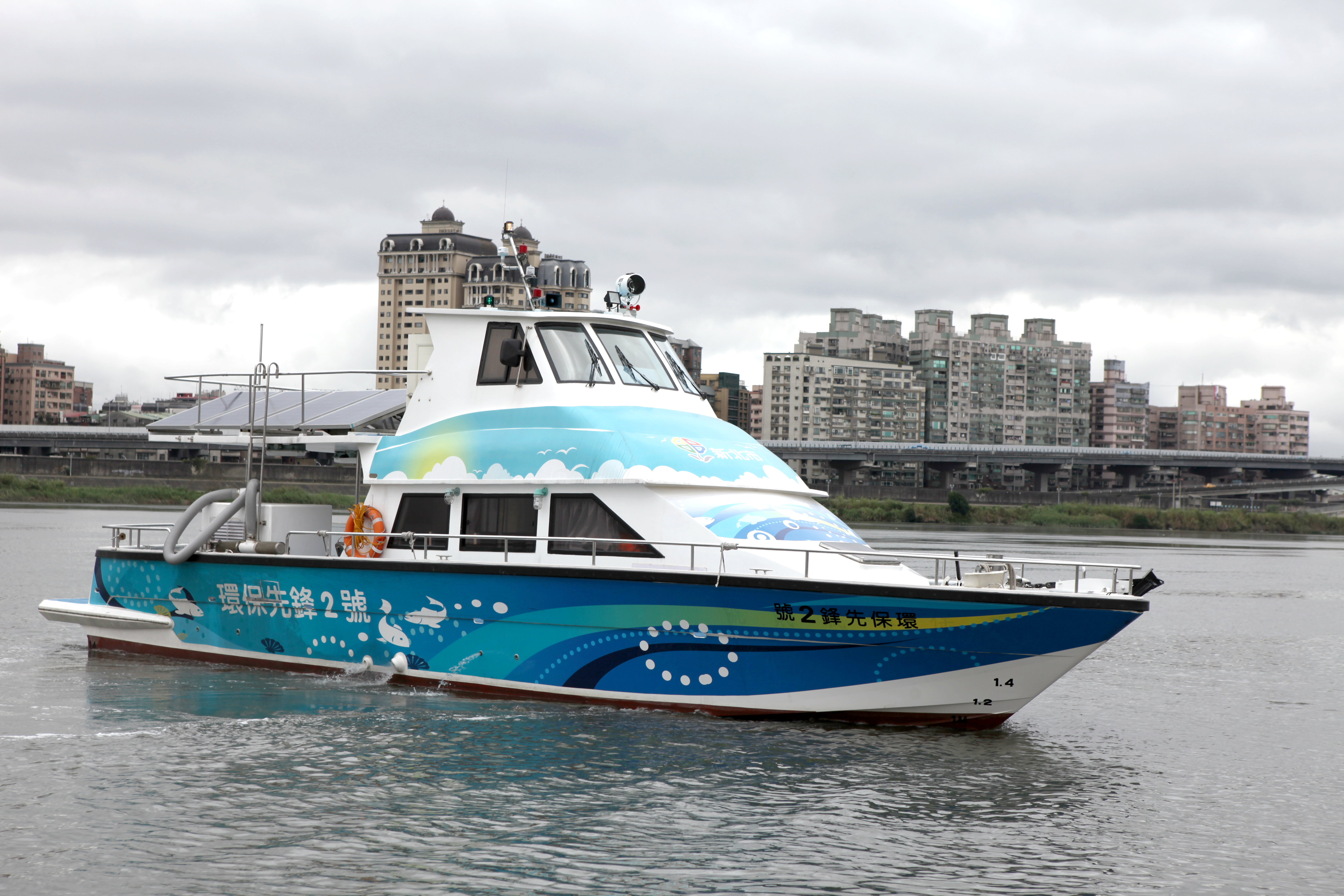 The boat is designed for high-speed boats, whether it is used for traffic ships or passenger ships can have high-speed and stable dynamic performance.
In order to echo the government to promote the concept of energy-saving carbon reduction can be designed to supply some of the solar power to ship electrical equipment. Although solar power is only an auxiliary use, but the use of green energy is the world recognized universal value, as a member of the Earth's citizens should make every effort to care for the Earth. The use of green energy as a means of power, while reducing the use of gasoline and diesel is the goal, hope the earth's air more cleaner.

The vessel is planned to accommodate a maximum of 50 passengers if it is used in a traffic vessel. If it is used for recreational purposes, it may be planned according to the owner's requirements. After the deck in addition to passengers on and off the boat for use, it can also add outdoor seating, so that passengers travel more than an option.
Principal Dimension
| | |
| --- | --- |
| Material | Fibre glass |
| Length | Over all 16.10 M |
| Lenth of Ship | 12.80 M |
| Breadth of Vessel | 4.05 M |
| Depth of Vessel | 1.50 M |
| Draft of Vessel | 0.87 M |
| Fuel Oil Cap. | 15 M^3 |
| Fresh Water Cap. | 0.5 M^3 |
| Main Engine Power | 700 PS |
| Aux. Engine Power | 65 KW |
| Speed | 20 Kts |
| Passenger | 20P |
Photo Gallery
Press Release
Hybrid ferry

The ship is equipped with two 150KW electric systems and two 65KW diesel generators. It can carry more than 140 passengers and 60 motorcycles and bicycles. The cruising speed can reach 6 hours...

Read More

48 ft sea fishing boat

In order to promote the promotion of marine leisure activities, the ship is designed for those with limited budget. Although it is an entry-level model, the relevant configuration can meet...

Read More

Ultra-low temperature tuna longline fishing boat

This type of fishing vessel has a tonnage of 230 tons and 350 tons. The fish tank temperature reaches minus 60 degrees Celsius, which allows the quality of the fish to be well maintained....

Read More